A breadboard programming header for AVR microcontrollers
I've been working with AVRs quite a bit lately, and I wanted a quick way to program them on a breadboard. Something that would be durable, and easy to stick into an existing circuit for rapid iteration of code.
This is what I came up with. I call it the Bread Head.
This little guy was easy to make, and has been a real time saver when iterating on a breadboard. The trick is upside-down protoboard, and longer-than-usual headers! Read on to see how it's built.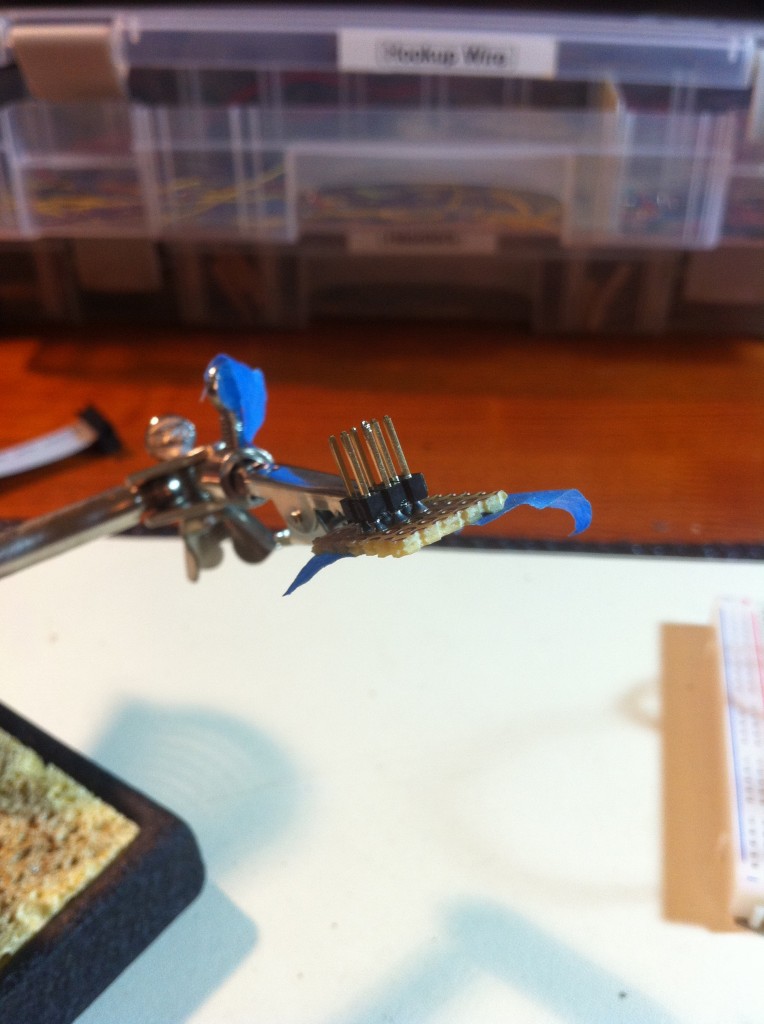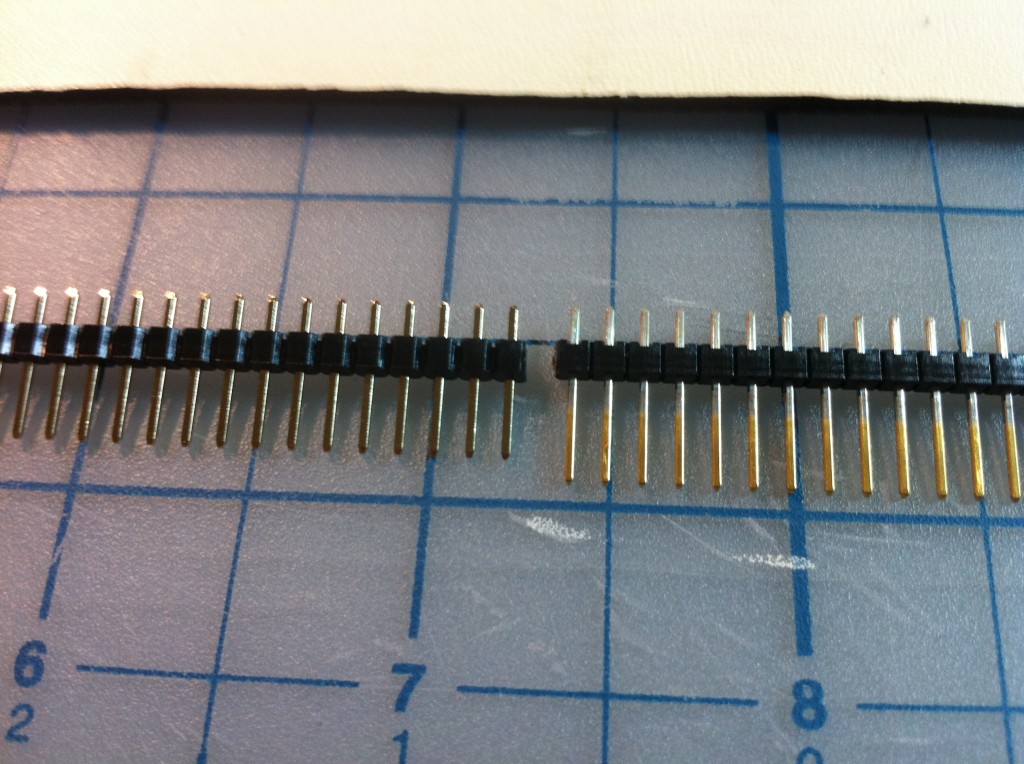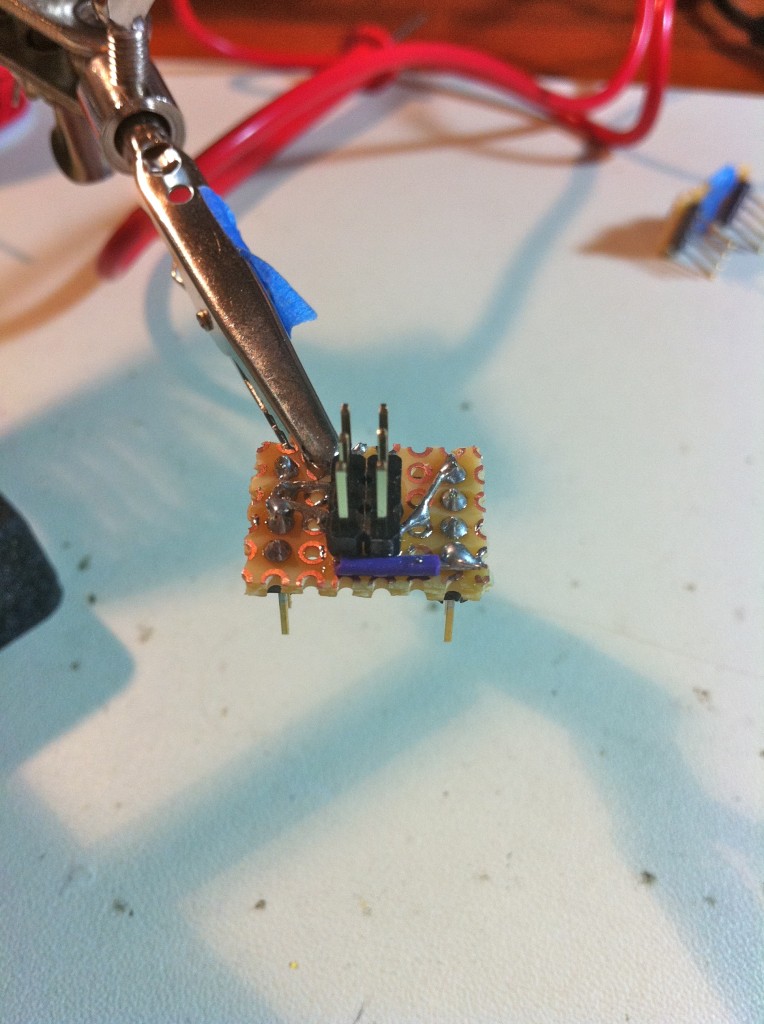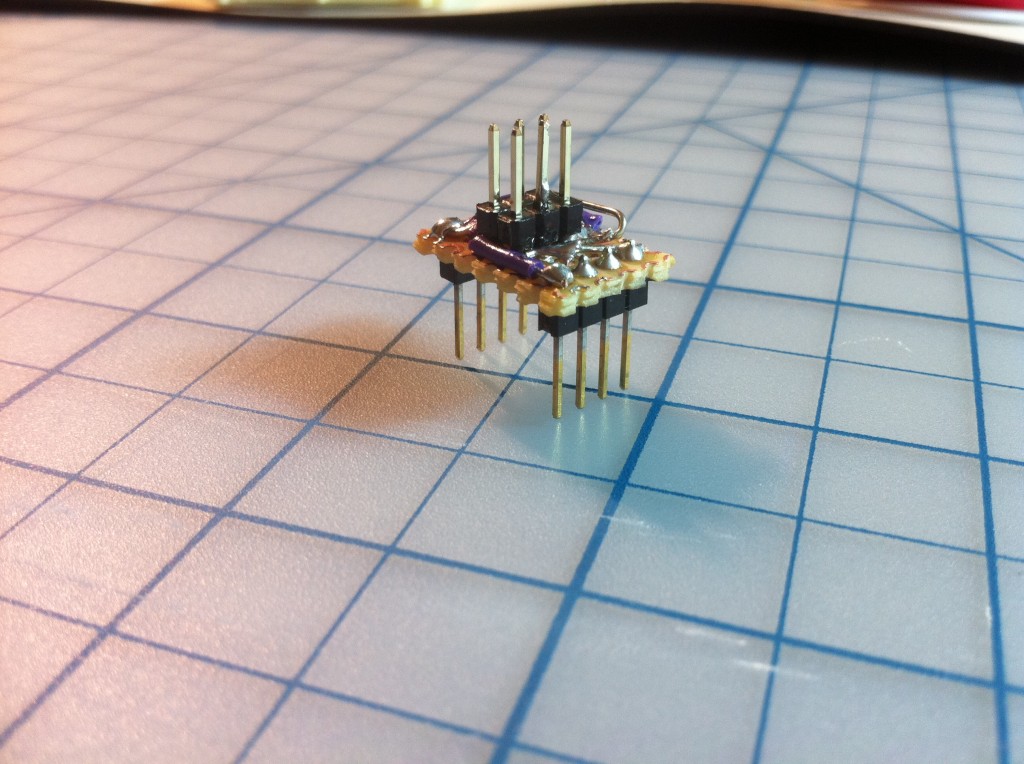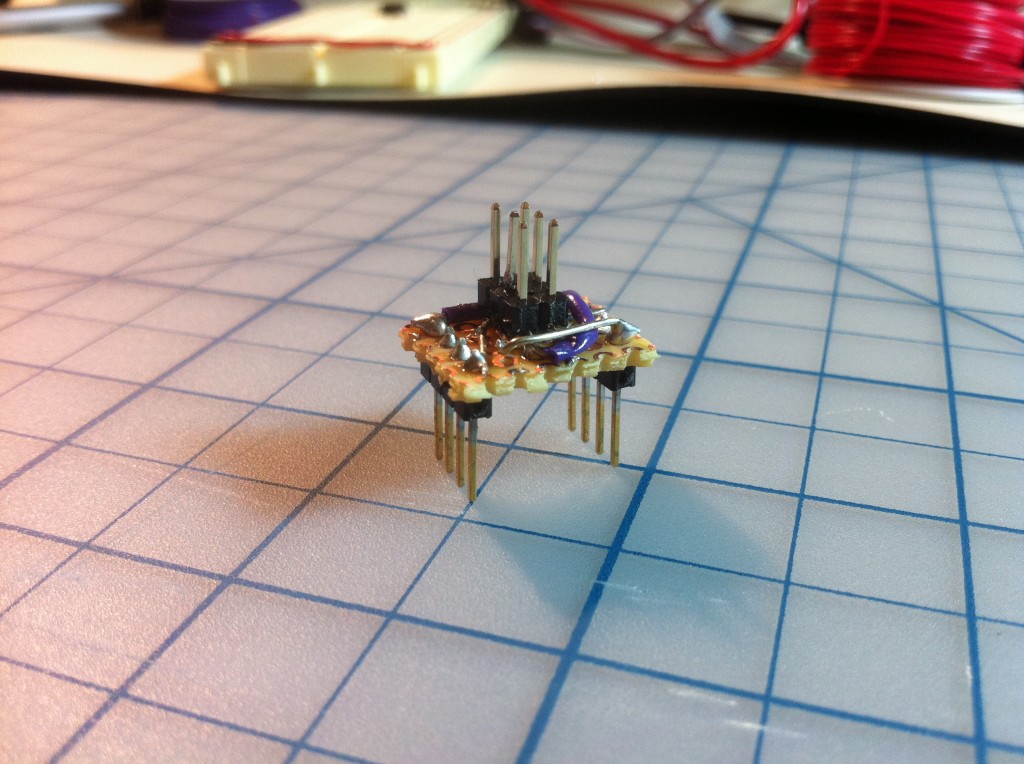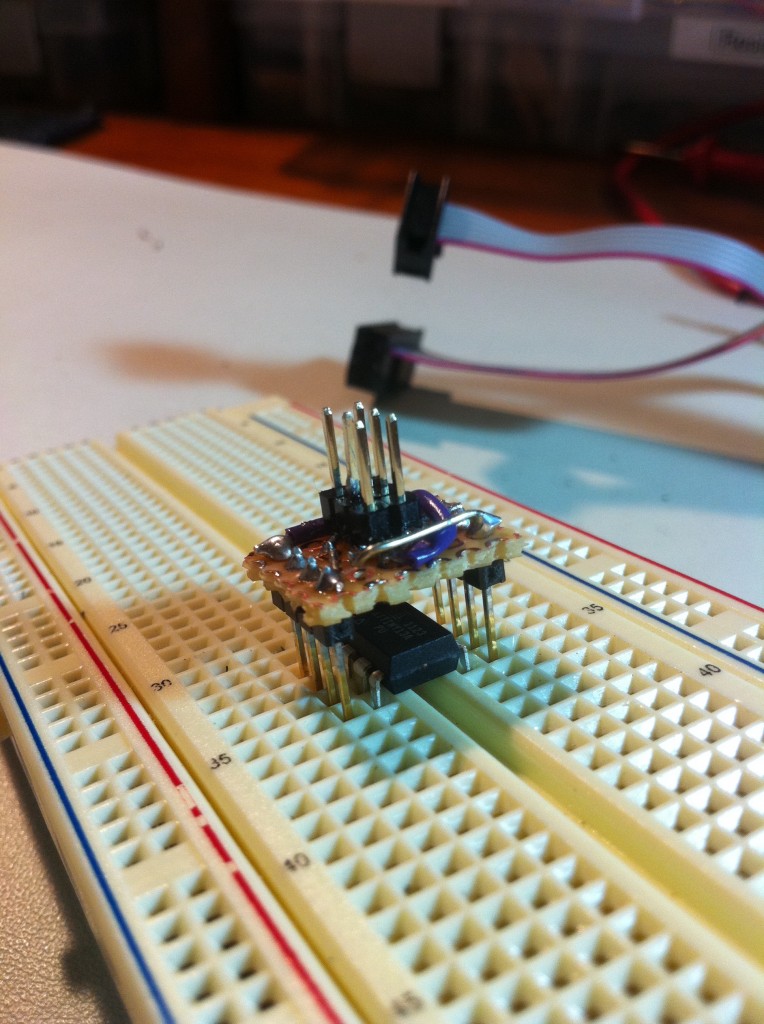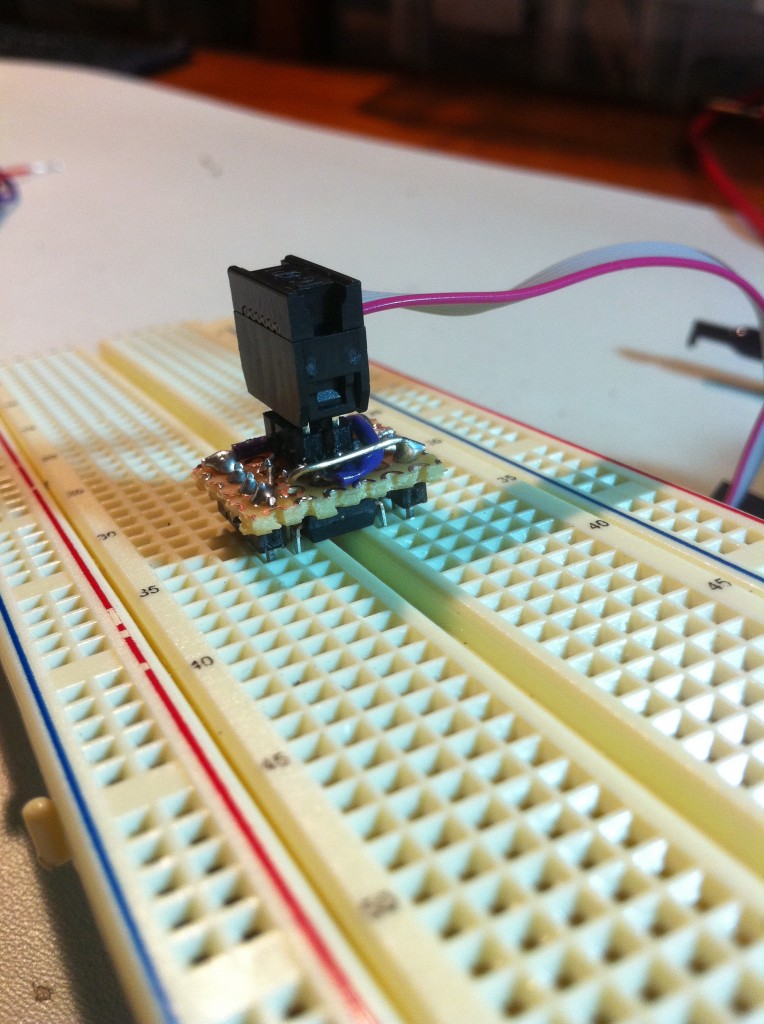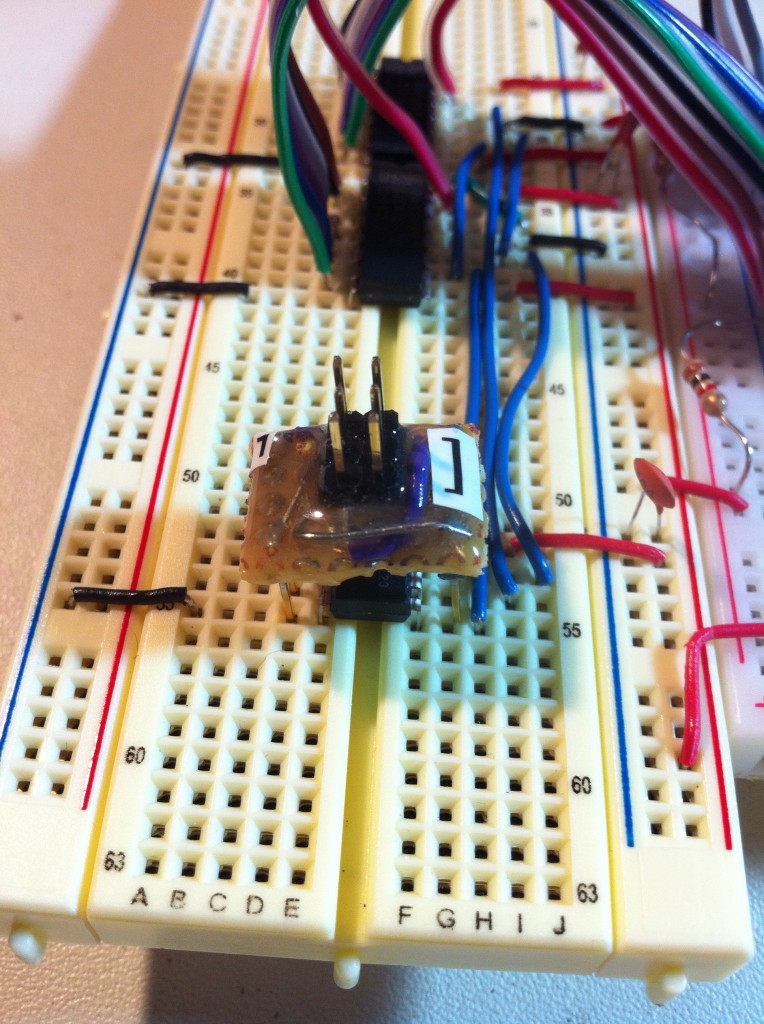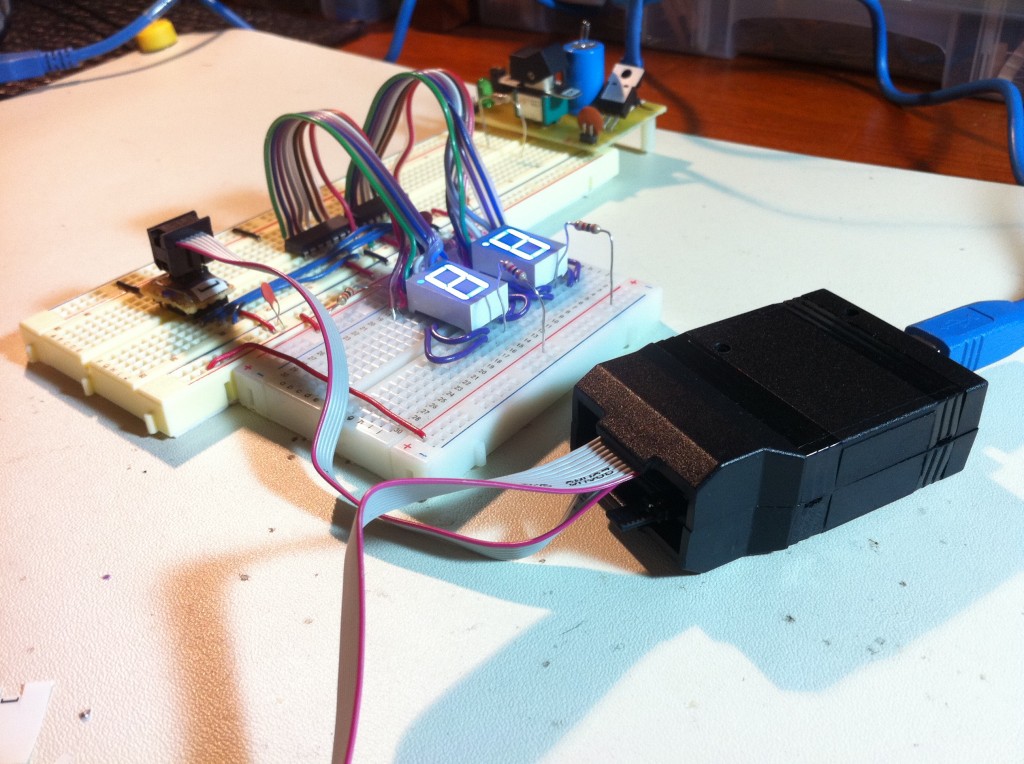 That's the Bread Head. This has been such a success, that I think I will make other sizes for other common AVRs, such as the ATtiny2313.