Getting magic smoke into your breadboard with style.
I have a basic low-end benchtop supply. It does the job just fine, but is a little light on features. I decided to put together a little bridge between my bench supply and my breadboard that would make development just a little bit nicer. I call it the Juice Bridge.
Here's the feature set that I wanted in the Juice Bridge:
Quick on/off switch for the board, separate from the bench supply
Indicator light for when the breadboard is hot
Switchable between unregulated supply and regulated 5V
A place to patch in an ammeter for measuring the draw of the entire circuit
A bunch of reference ground pins for scopes, meters, etc
Supply to both sides of the breadboard
Pretty simple, right? Here's the final product, in all its "glory".
Here's the schematic:
You can also download the eagle schematic file, for a better look.
I wanted this to be something I can use reliably for a long time, so I etched a PCB for it using this process. My layout in Eagle looks like this: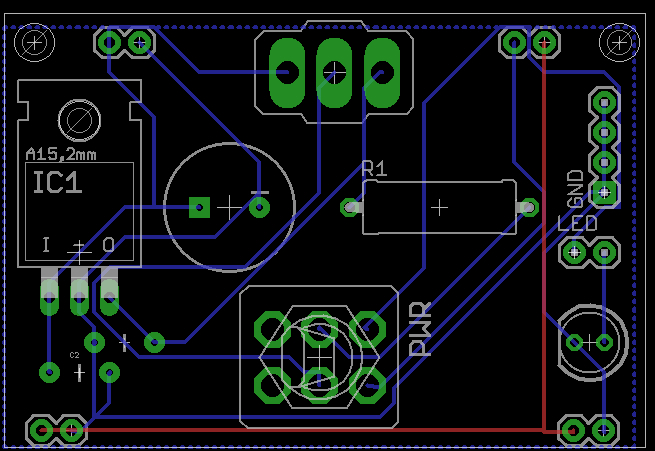 Here's the eagle PCB file if you want to etch your own.
Using the aforementioned process, I etched the PCB: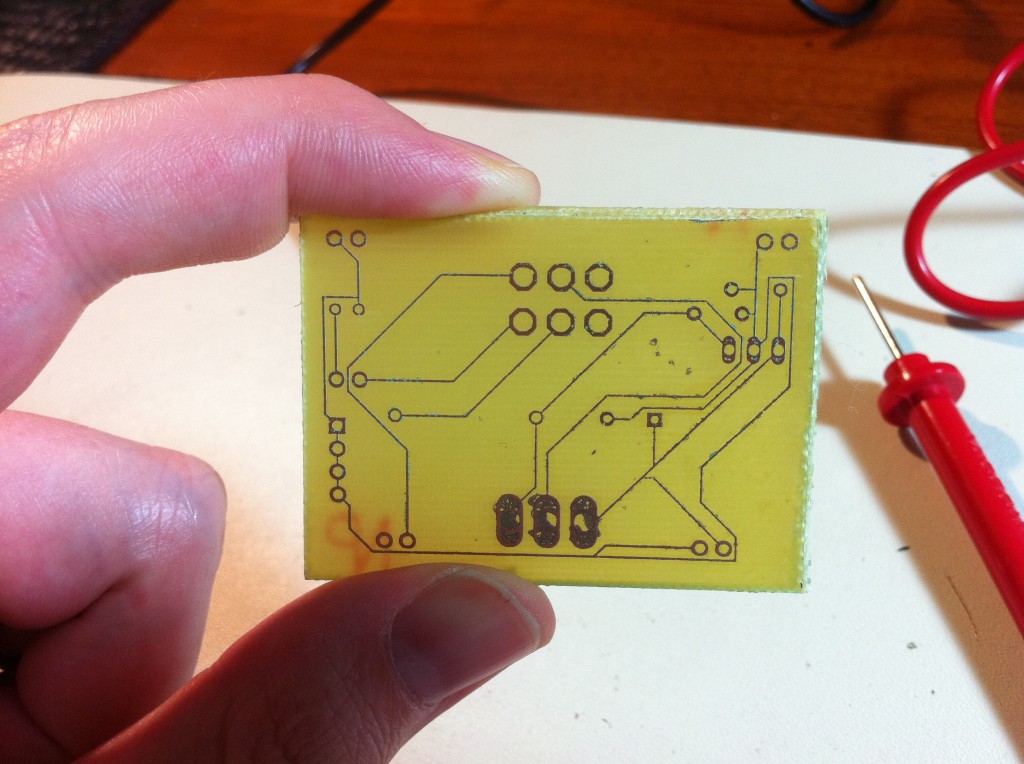 From there, it's just drill, solder, and test!  Here's the final result.
That's all there is to this little guy. Do you have suggestions for improvements? What features would you add or change? Let me hear about it in the comments!