Making Veronica fit for the open road.
One of my earliest goals for Veronica was to be able to take her places. Perhaps a Maker Faire, or a hackerspace visit, whatever comes up. Currently, Veronica is a rag-tag collection of circuit boards heaped inside an old radio. She looks presentable enough on the outside, but she's an unstable mess inside (rather like her creator). It's time to robustify* her enclosure.
*What? It's a perfectly cromulent word.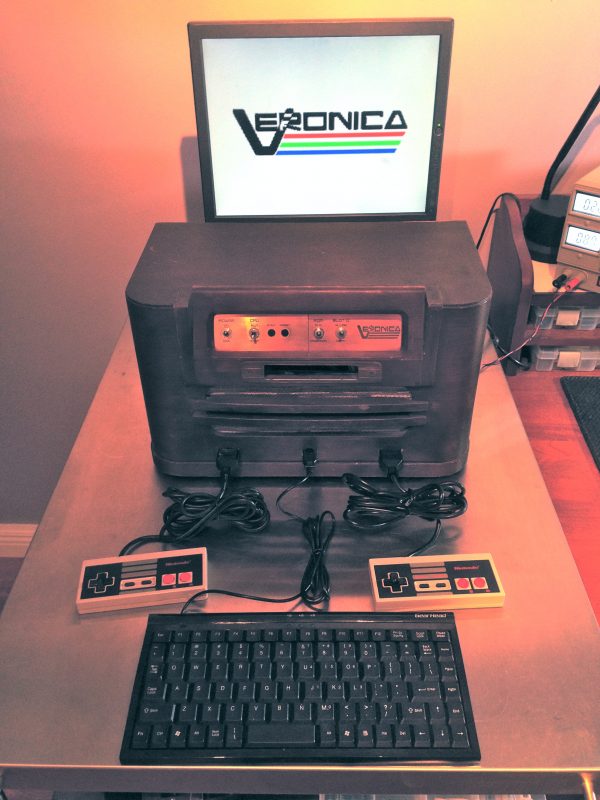 The first thing she needed was a proper backside (so to speak). Previously, I cut a piece of cardboard for the back. This was good for a while, because I wasn't sure what my port layouts and such might be, and cardboard is easy to modify.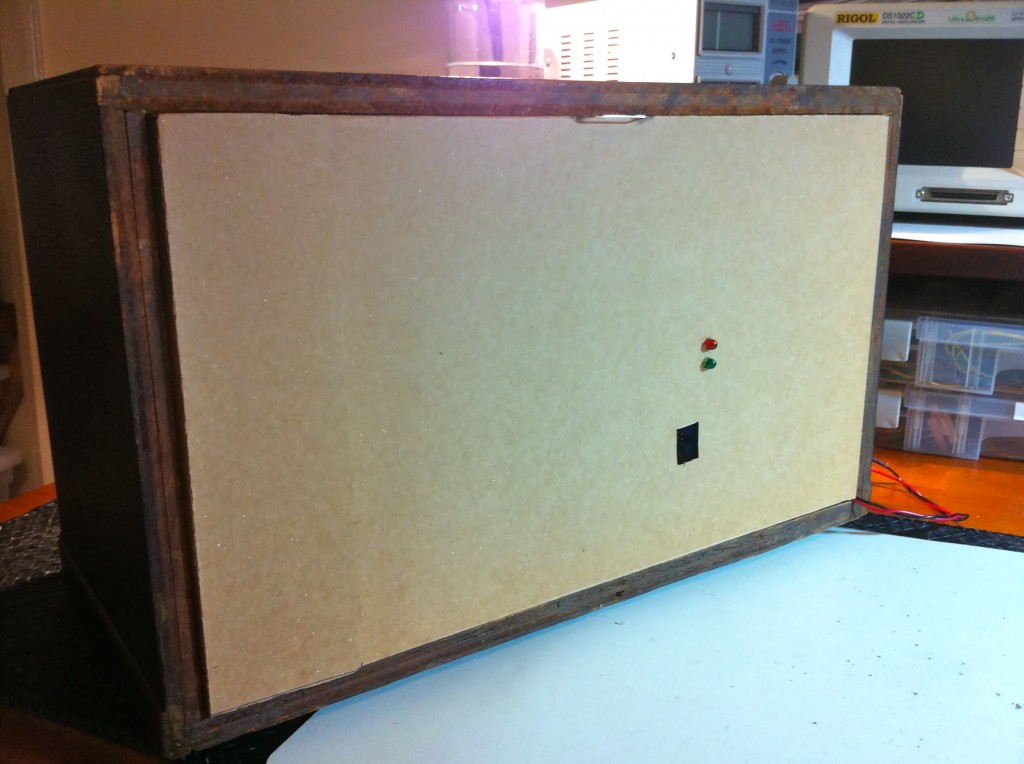 I had some pressed fiberboard left over from my Arcade Control Panel, and it seemed like just the thing. I grabbed some little brass hinges and a closure down at the hardware store, and in short order I had a nice looking, sturdy back. Cut a few holes for the VGA port and power adapter, and we're good to go.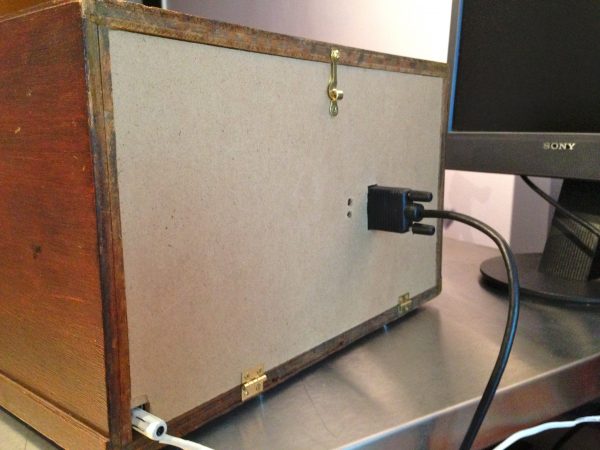 The next thing to do was decouple Veronica from the desk. For the past four (or so?) years, Veronica has been getting juice from my bench supply. She has her own little filtered supply to convert 9-12 volts down to 5V, but she still needs that initial source. Rather than mess with mains voltages and building a full blown power supply (something I probably shouldn't mess with), I grabbed a 9V wall wart off the junk pile. Since Veronica's backplane already has power filtering, this worked out great. All that was needed was a barrel jack accessible from the back.
Now let's go inside. Since the beginning of this enclosure, the backplane has always been held inside with standoffs that sit in holes drilled in the bottom of the case. This worked well for development, but isn't enough support for the boards during transportation.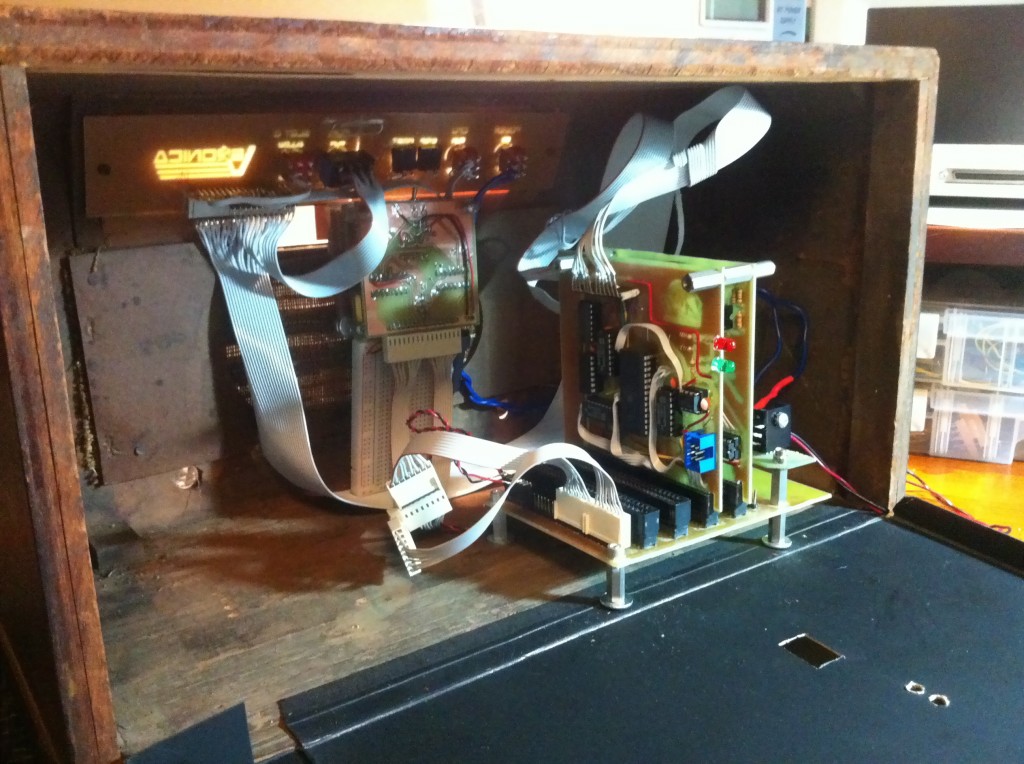 Well, no more messing around with cardboard and friction fit retainers. Time to get serious.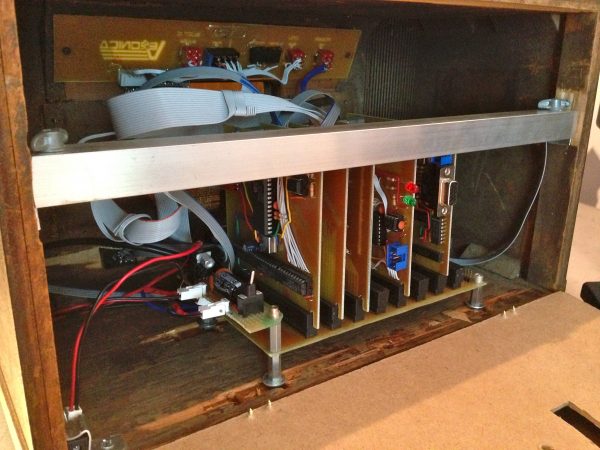 With this new clamping bar in place, the whole machine can be turned upside down with no issues, and the connectors can be plugged in without risk of dislodging the boards from the backplane. It's held in place with wing nuts, so that it's easy to remove for access to the boards. The bar also acts as the back-stop for the rear panel when closed.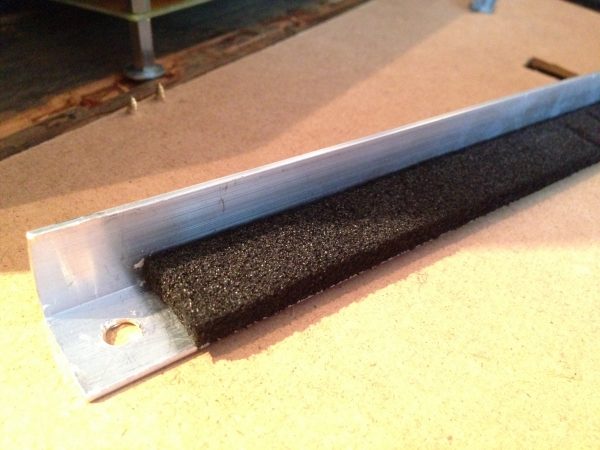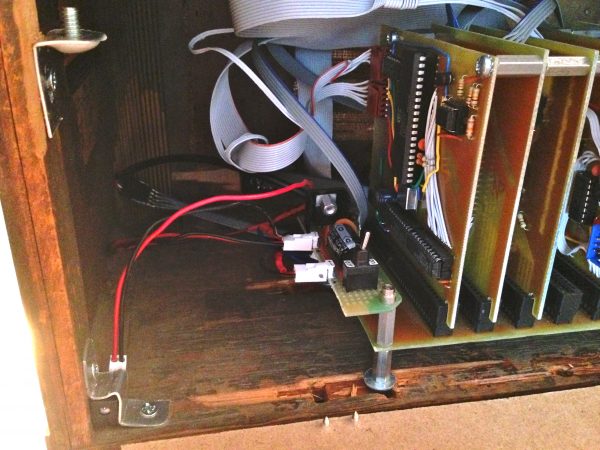 Every connection to the case is connectorized, and all the cables are long enough that Veronica's board set can be pulled completely out and set beside the case, all while the machine is operational. This is very useful for debugging.
So there you go. Veronica is all dressed up, with no place to go. Where should I take her first?