Making another product into what it should have been.
Here's yet another case of a consumer product that is almost really nice, but falls short in a couple of key ways. Luckily, we can remedy that!
I needed a dish towel rack in my kitchen, and there was nowhere to mount one. I picked up one of these over-the-cupboard-door gadgets, hoping it would do the job.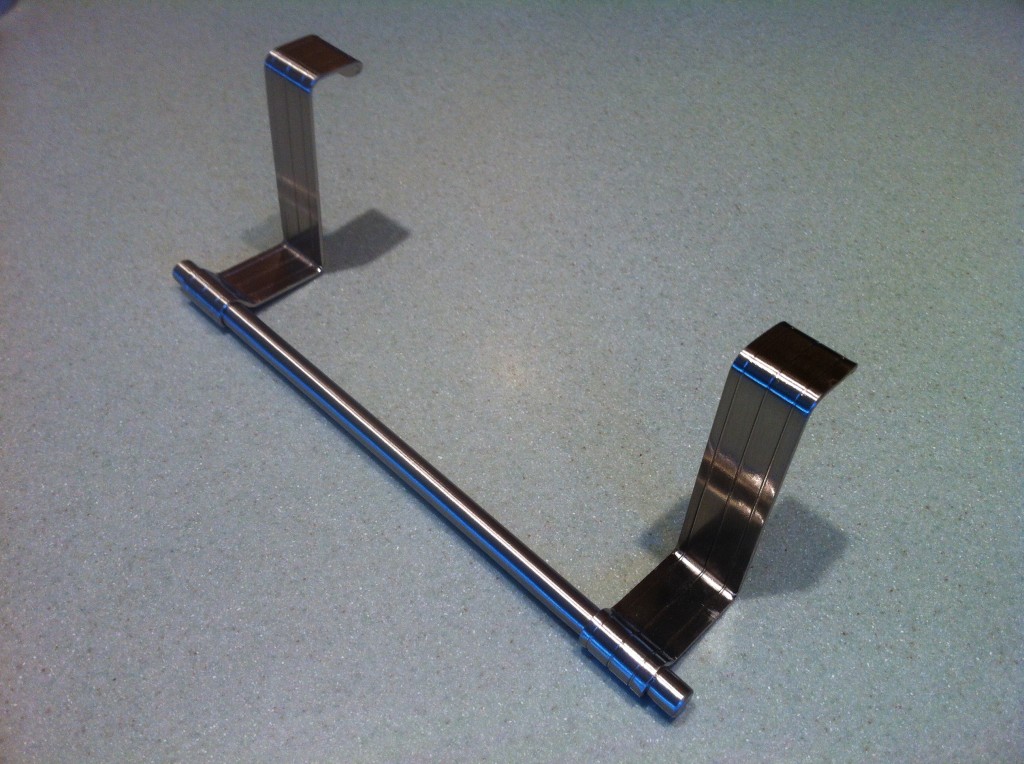 Immediately upon installation, the flaws become apparent.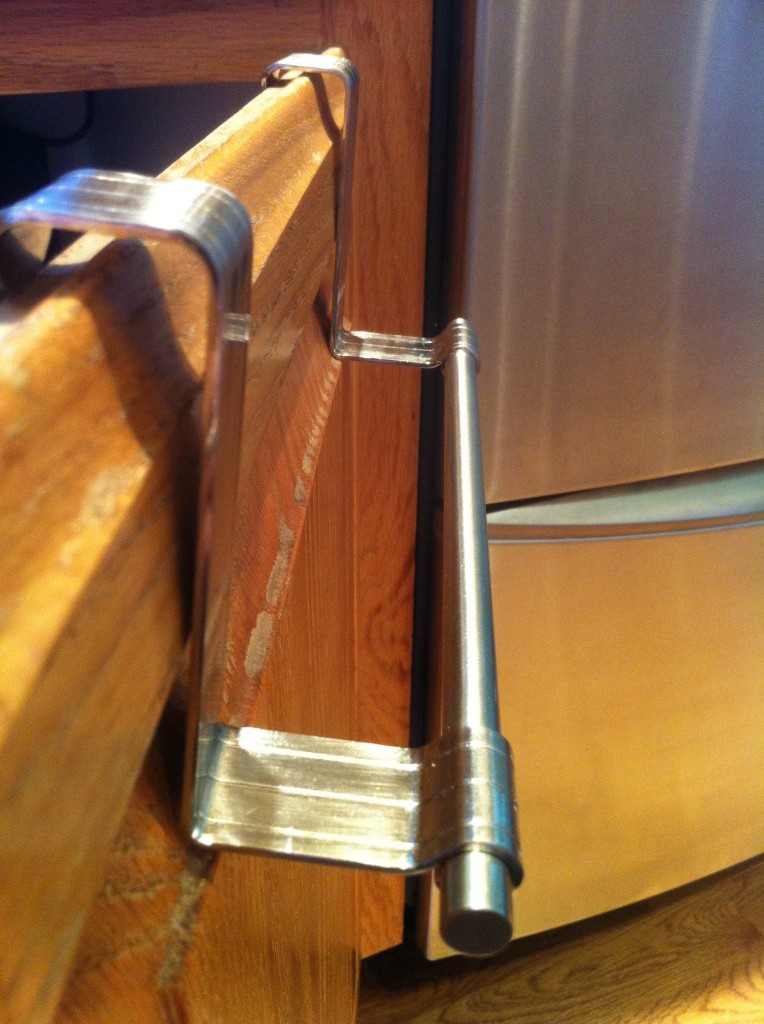 The primary infuriating flaw in this piece is that the loose fit means every time you lift the towel off the rack, the rack flips upwards and slams back down again. Madness ensues. Dogs and cats living together, yadda yadda.
Luckily, the fix is simple, due to one of my favorite little all-purpose products. It's called Camper Tape, and it's quite a bit like weather-stripping. In fact, you can find it in the weather-stripping section of home-improvement stores. It has some unique properties, though. It's designed for sealing a camper top installed on a pickup truck. It runs around all the interface areas between the top and the metal body of the truck. It seals out wind/rain, cancels out vibrations, and protects the truck's paint. One side is sticky, and the other side has a very malleable surface, sort of like memory foam or modeling clay. Over time, it molds itself to small surface imperfections and forms a friction bond.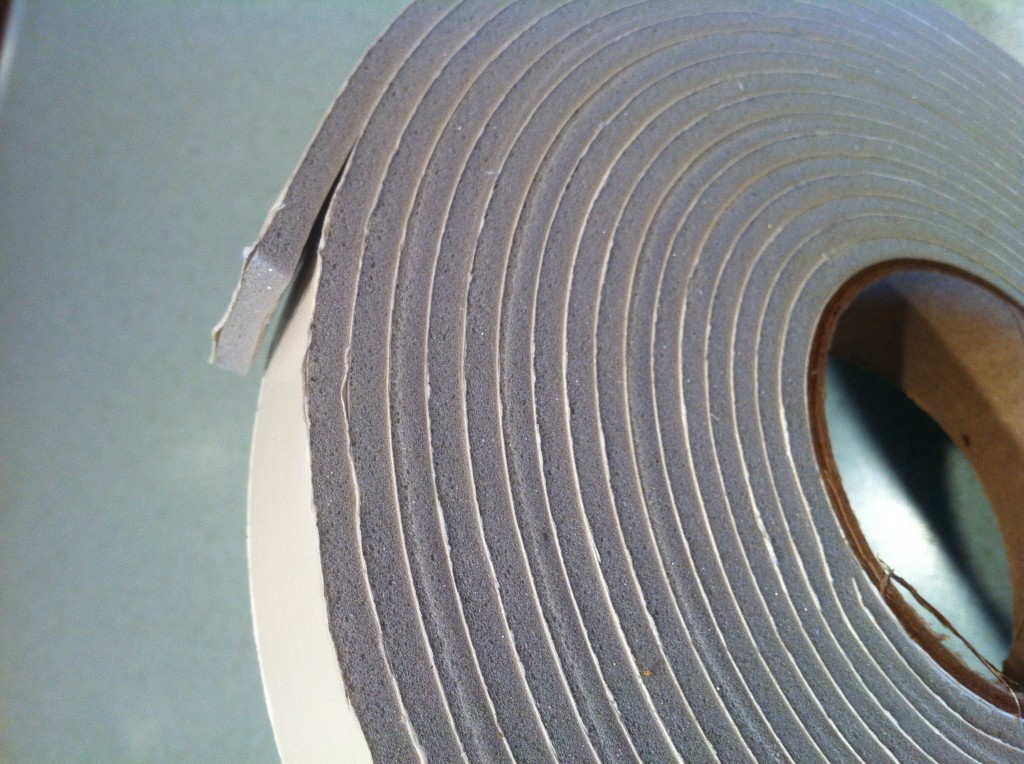 So, a quick layer of this stuff applied to the mating surface of the towel rack, and this is what we get.
Now the rack stays in place like a rock when the towel is lifted off. It won't mark up the wood, and if you do cause the rack to jump (say, by hitting it with your knee), the tape cushions the impact.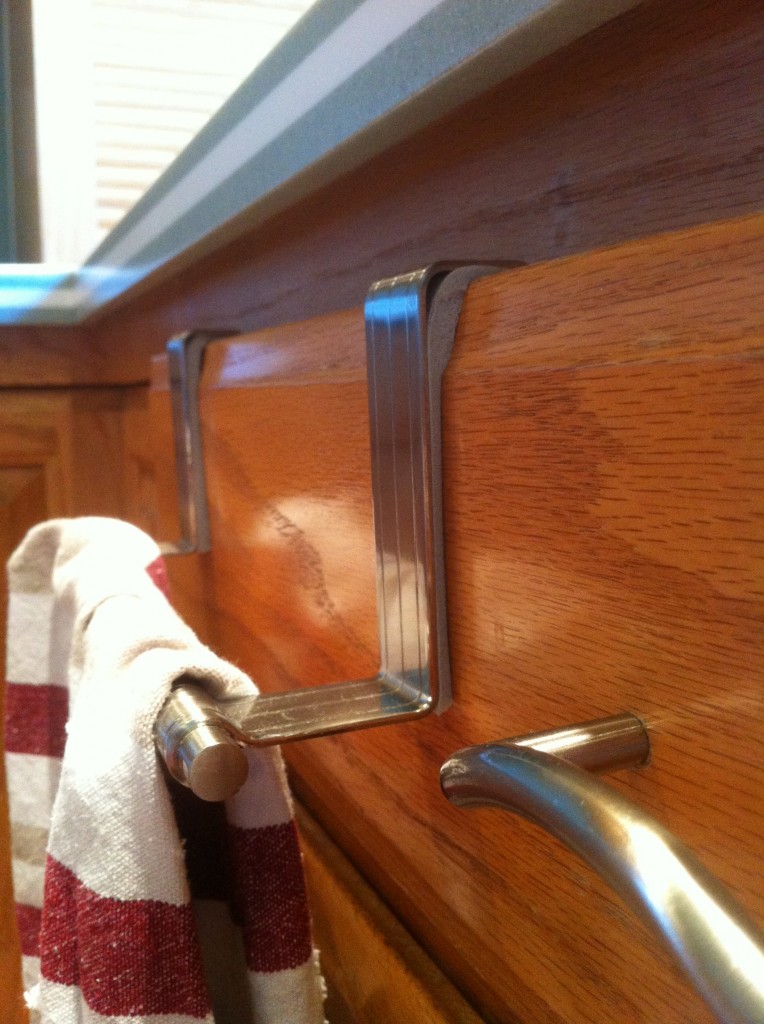 One more little household annoyance solved, and one more product-that-could-have-been-great made better. I'm still waiting for my electric unicorn that farts rainbows, but until then, at least my towel rack will behave itself.