Making Veronica's video permanent.
Now that the video board seems to be working, it's time to make it a real PCB so it can be installed on Veronica's backplane. I did this with my standard PCB manufacturing procedure, which I recently realized hasn't been photographed very thoroughly before. Since I've done some very wordy articles lately, this seems like a good opportunity to do more of a photo diary. So, here's the complete fabrication of Veronica's VGA board, in tasty thousand-word chunks.
(By the way, the Eagle schematic and PCB layout are available for the final version of this VGA board)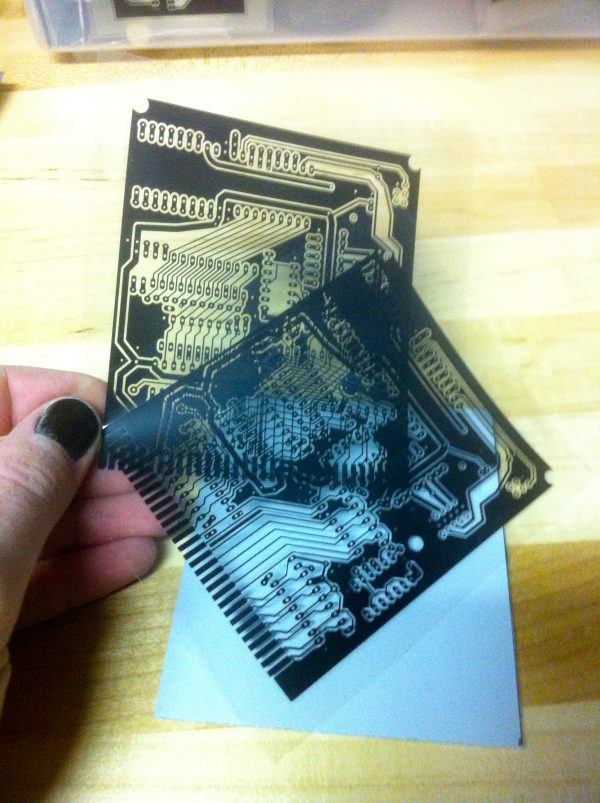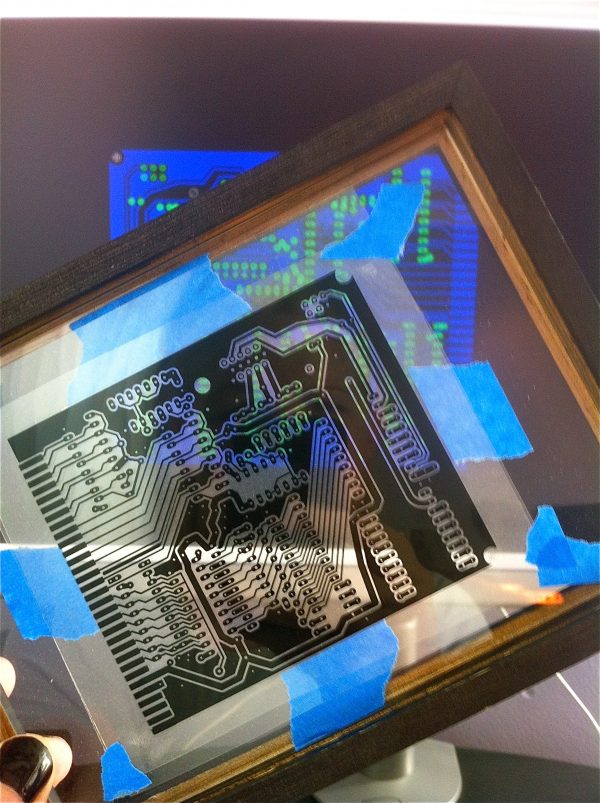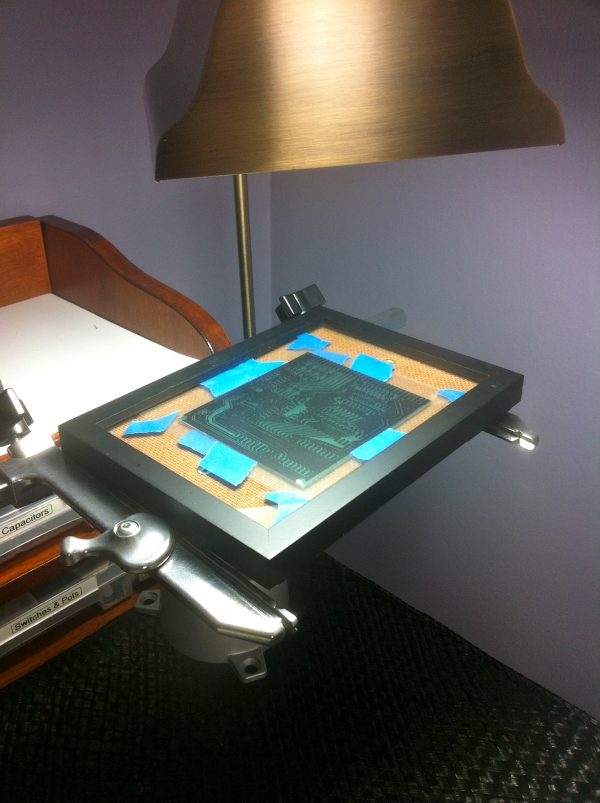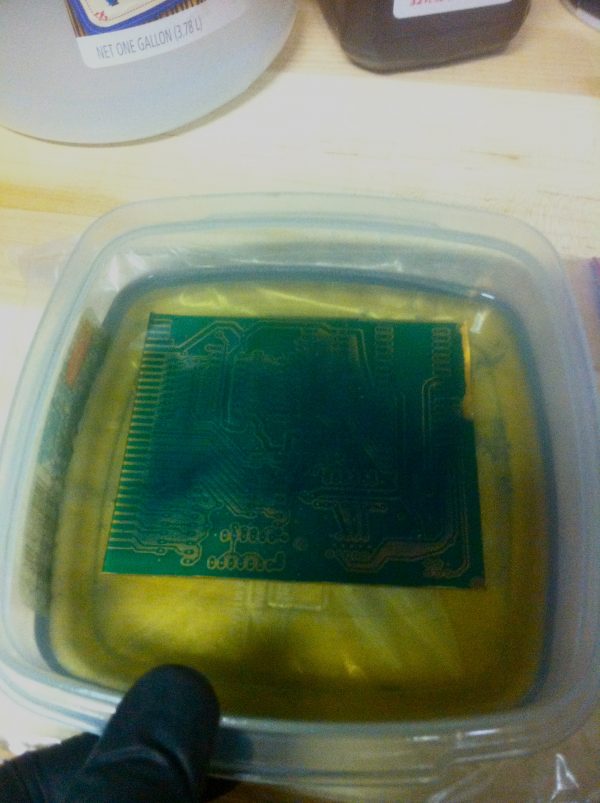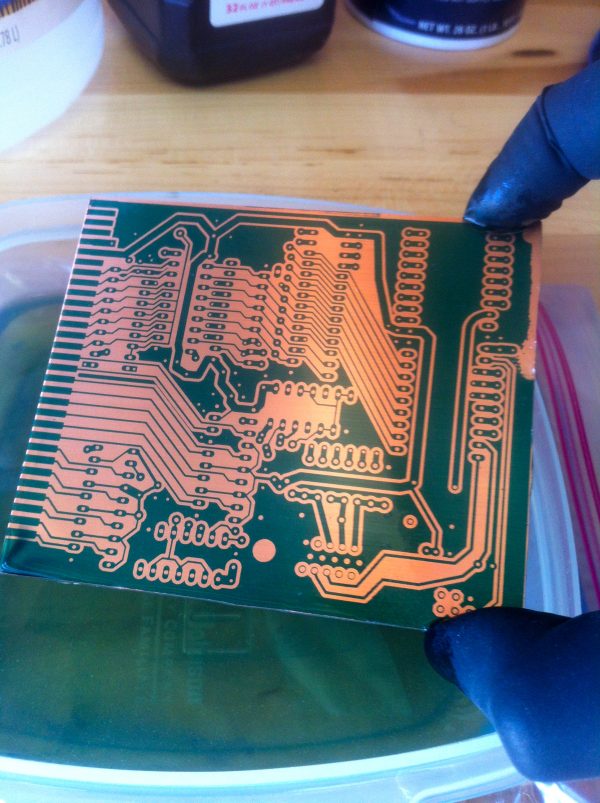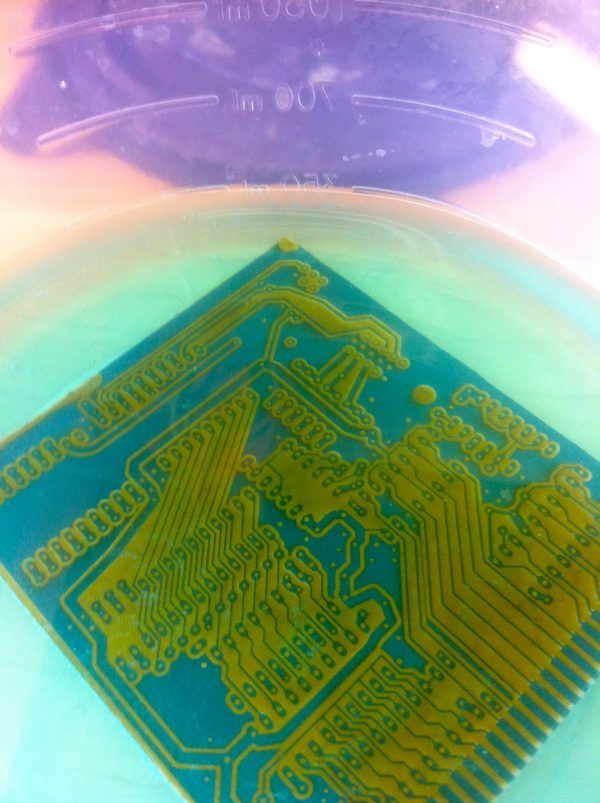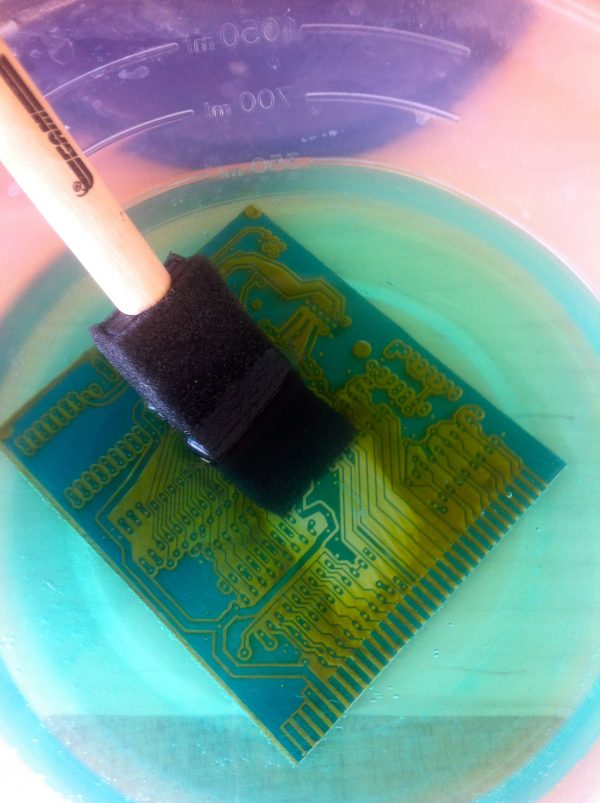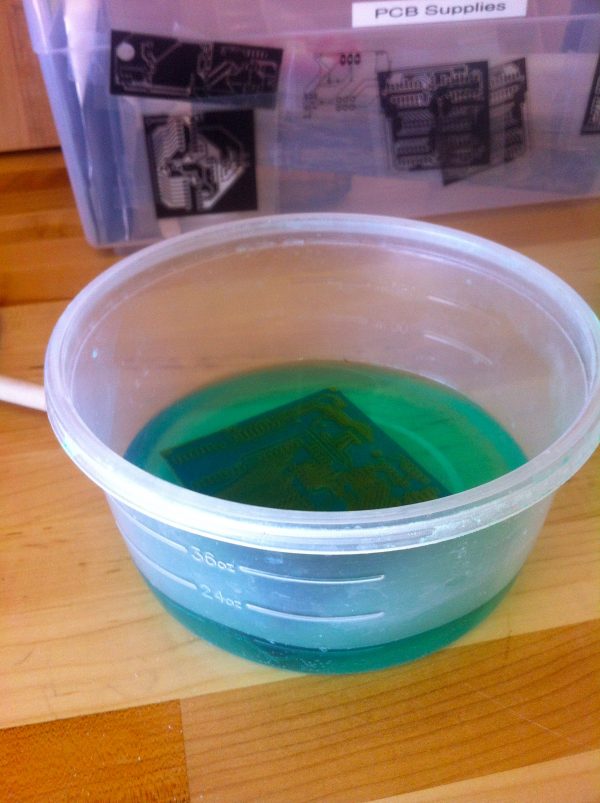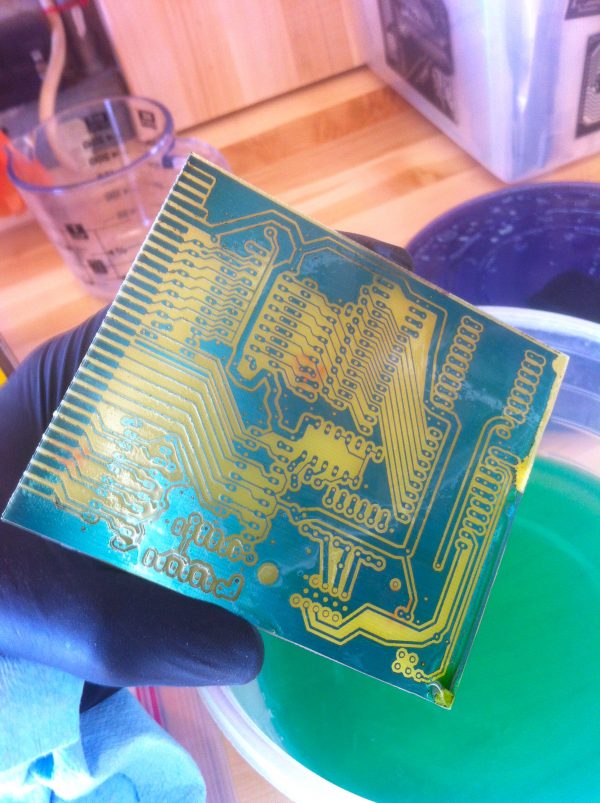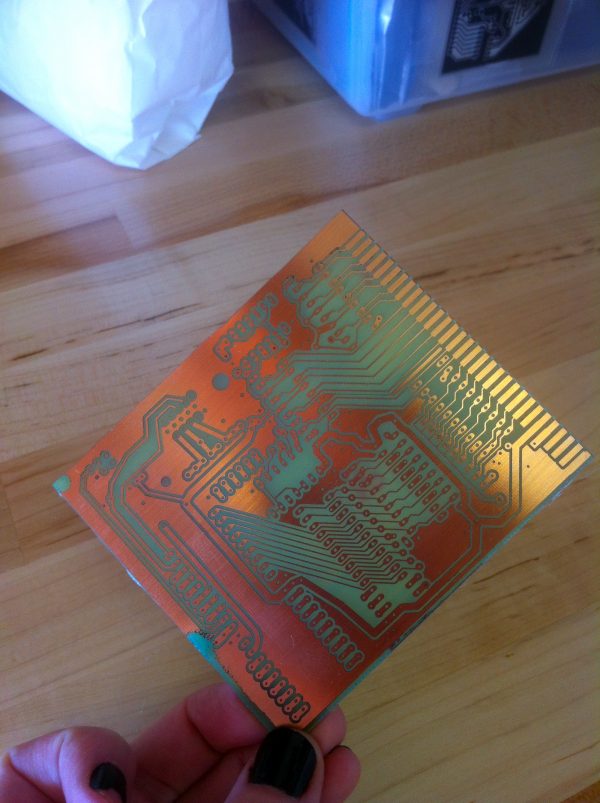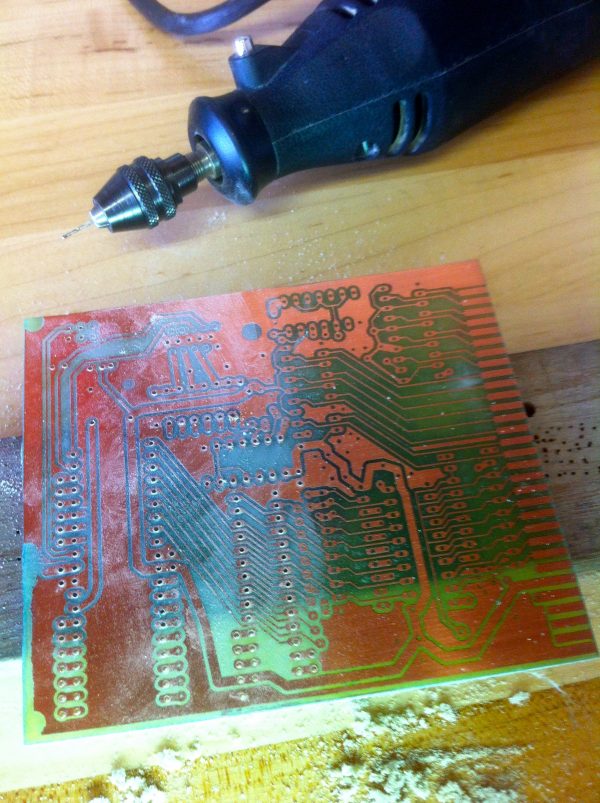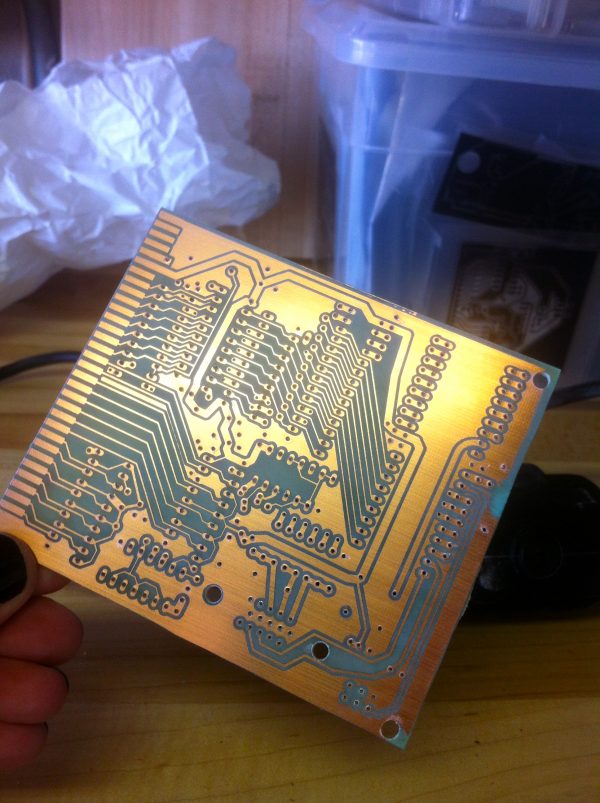 Let me pause for a moment and point out an embarrassing error I made on this board. If you look closely, you may note that the board in the rest of these photos is different than the one I etched above. The reason is that I applied the mask to the board upside down (way back in the first step), and thus I ended up with a mirror-image of the PCB. Sadly I didn't realize this until the board was all drilled and ready to go. A few hours of work down the drain, but that's how it goes sometimes. I knocked out another board (triple-checking the orientation of the mask this time) and laughed at myself as much as possible along the way.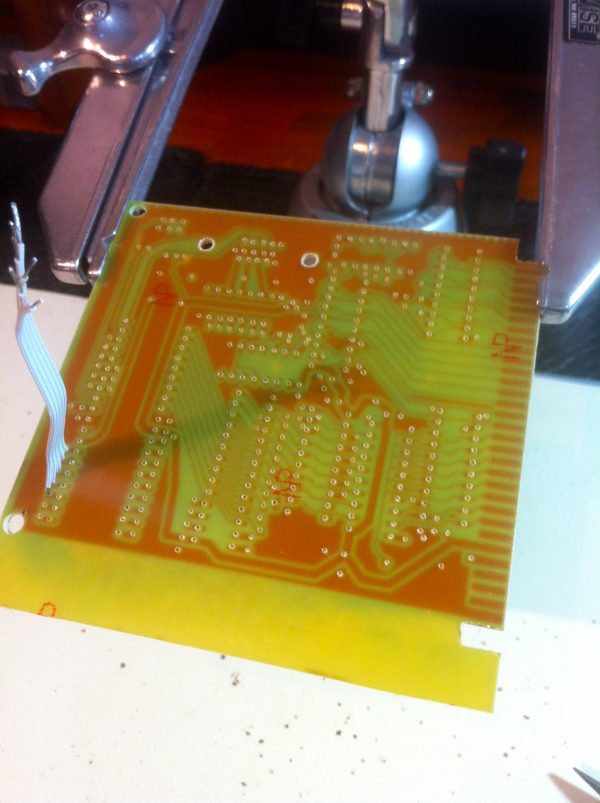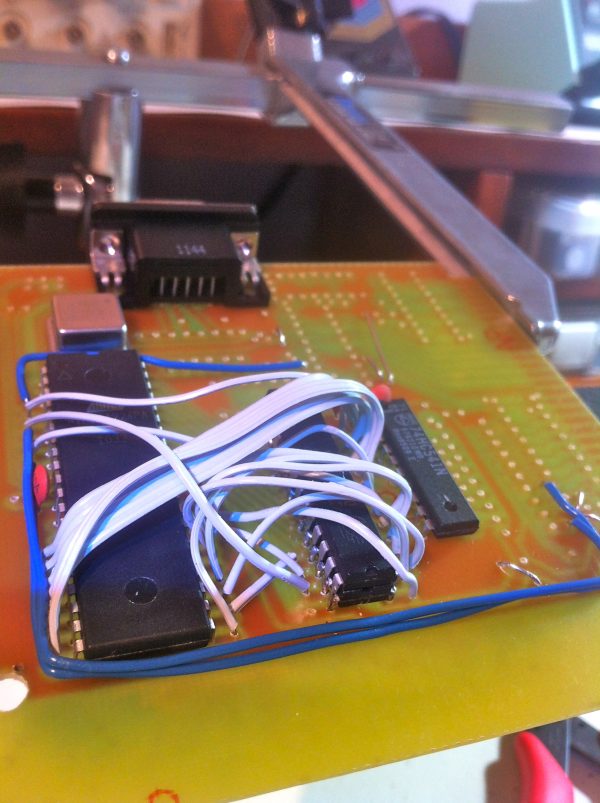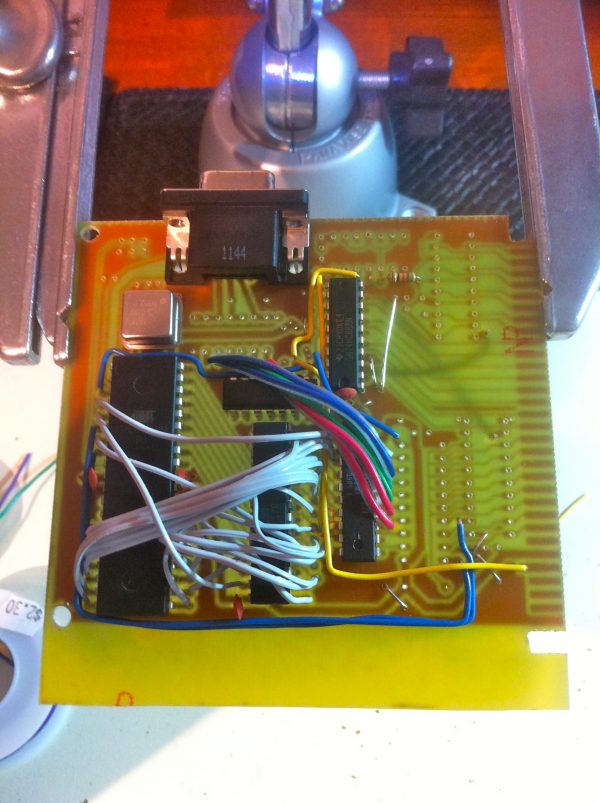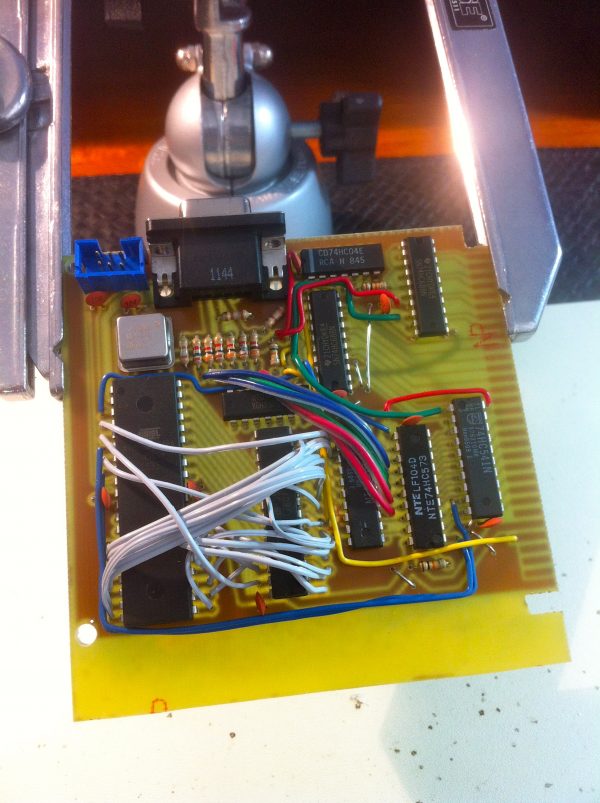 I have a little procedure I go through when testing out a new board. I don't just plug it in and turn it on, since that might fry something and make a small problem into a very big one. Here's my process for bringing up a fresh circuit:
Visually inspect the board for broken traces and solder bridges. A lighted magnifying headset is the shizzle for this.
Check resistance from main Vcc to Ground. This is an easy sanity check for any dead shorts that would blow a fuse on the power supply.
Hook up power leads to the board, then turn on the bench supply. Very quickly check the amp load and turn it off if it's higher than expected. You can catch less obvious shorts with no damage to the board this way.
If the circuit powers up and draws nominal current, then any remaining bugs are logical and not dangerous to the board, so it's safe to start testing functionality.
In the case of this board, test #1 and #2 passed, but test #3 didn't. When I first powered up the board, it was drawing over 2 amps. I would expect more like 100mA, so something was wrong. Since resistance from Vcc to Ground was comfortably high, this high current draw was likely due to a backwards chip (effectively creating an internal short in that chip). Sure enough, I found one my 74HC688 comparators was upside down. A bit tedious to desolder and resolder it (wish I could have used sockets on this board!), but an easy fix nonetheless. After that, the board was drawing ~120mA, which is right around what I would expect.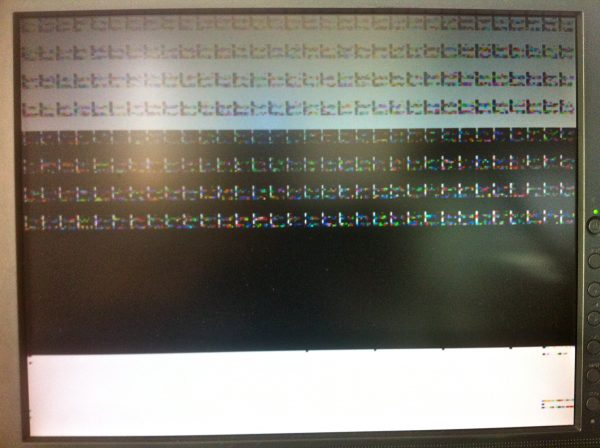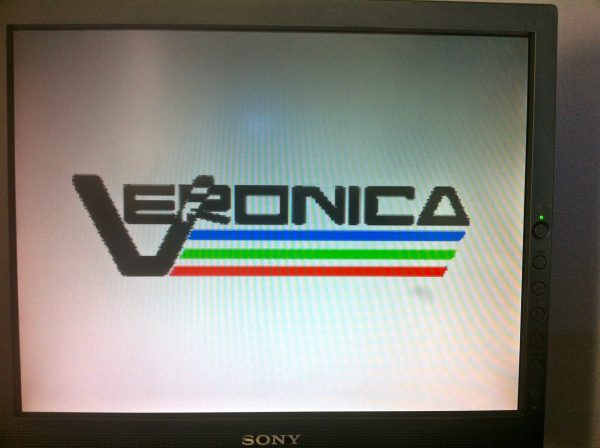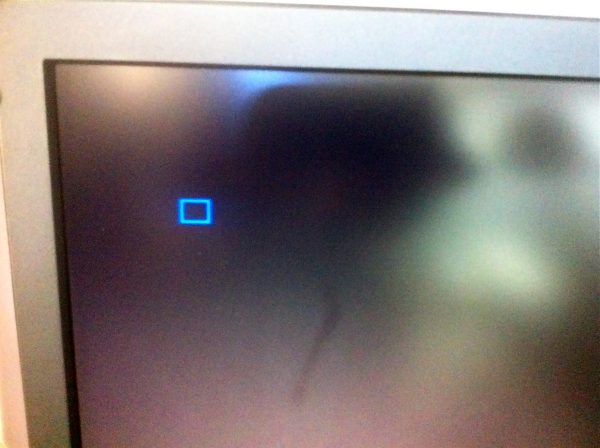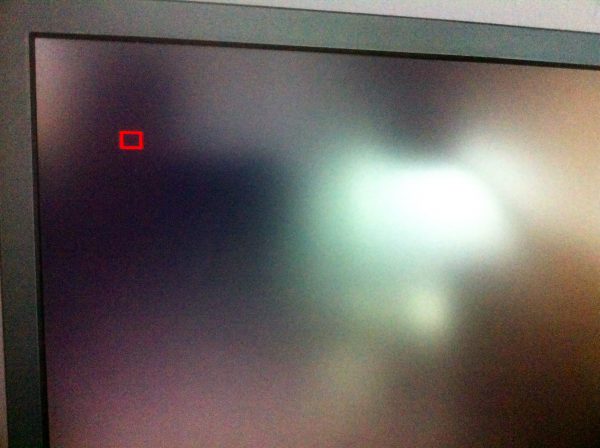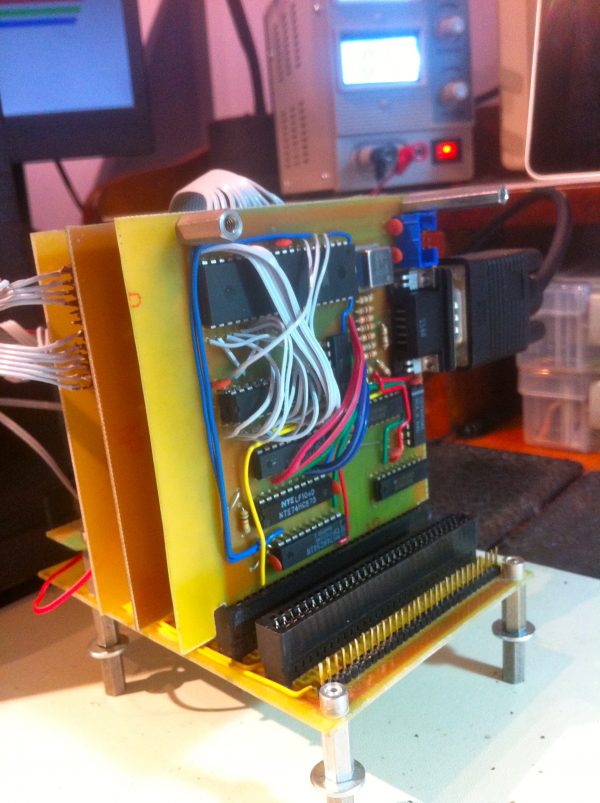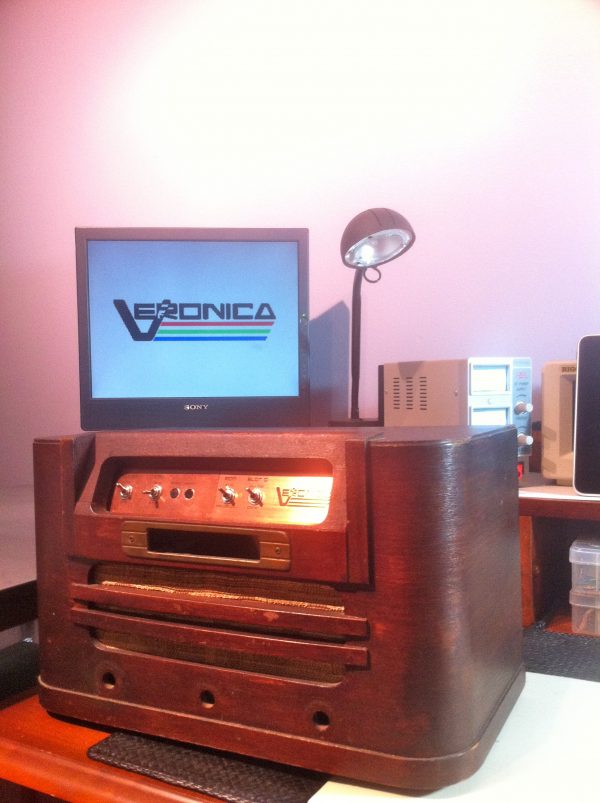 My focus now will be on fleshing out the driver software for the VGA board. In particular, I'd like to get a text generator running so I can start doing something useful.